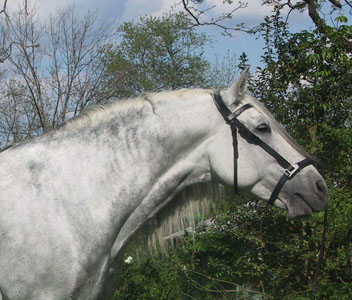 (Celoso VIII ( Regidor RW x CenicientaII ) x Celadora (Centella V x Risuena II )
click on underlined names for more information and pictures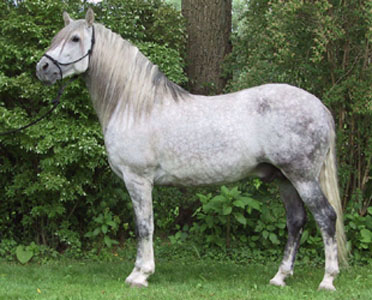 Dichoso Uno is our Pure Spanish Andalusian Stallion from pure Guardiola Blood. The Guardiola line is very old
and traces back to the Carthusian line. These horses were bred to work the bulls and win in the show ring.
They have wonderful height and extension in their movement.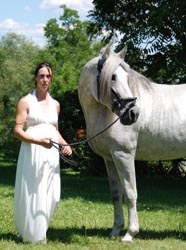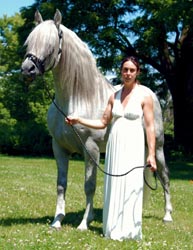 Dichoso is a tremendous animal with a kind and gentle disposition that he passes on to his offspring. He carries
the bay gene and has produced both bay and black foals. He is trained to ride and drive and excels in
classical dressage and saddleseat. He has a lot of brio and is true to his breed.
Don't miss out on breeding your mare to this incredible horse.
All foals are eligible to be registered with the International Andalusian and Lusitano Horse Association.
We are currently accepting a limited number of mares for on farm breeding.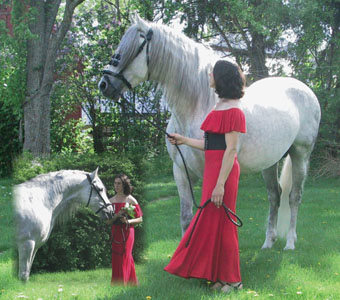 Transported semen available. Standing in 2006: $800 LFG all mares.
Early booking and multiple mare discounts available!
2007 is the last year for purebred discounted breedings. Don't miss out, Book now!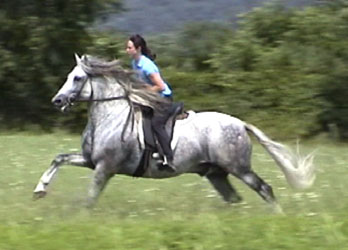 After 18 months of vacation, Dichoso is back to work and better than ever!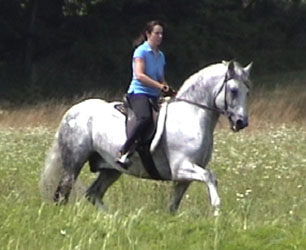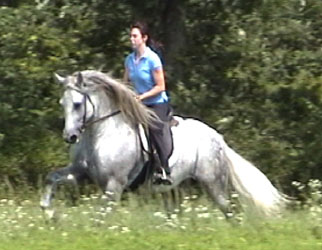 -------------------------------------------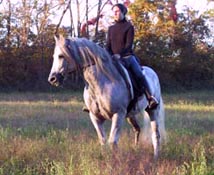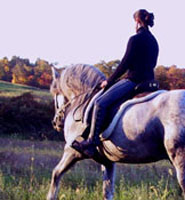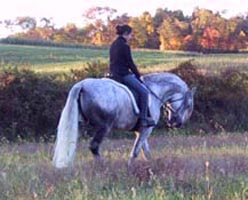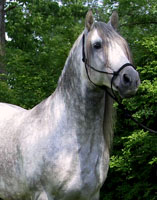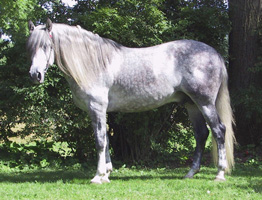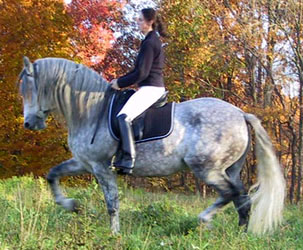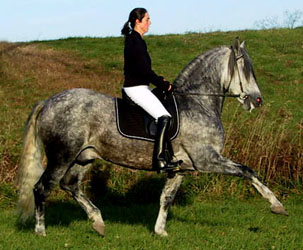 See a Quicktime video of Dichoso under saddle July 2007 (day 2 after 18 months off)
See a Quicktime video of Dichoso at liberty, summer 2005
See a Quicktime video of Dichoso at liberty, winter 2004-2005